Wasp Nest Treatment
£60
Our Best Deal
Wasp Nest treatment fixed cost 1 visit Guaranteed Removal
Additional Nest On Property £30
Book Today
Wasp Nest Removal St Neots Wasp Nests Treated For £60
Wasp Nest Removal St Neots have been providing customers with a 1st class service in all aspects of Wasp Nest Control. We are all fully qualified and we are able to undertake all Wasp Nest Removals for both Domestic and Commercial properties throughout St Neots.
You will also find out prices very reasonable as Pest Control Bedfordshire are not national and we keep our advertising costs down to a minimum, you will also find all our Pest Controllers friendly and helpful and they will talk you through each step of the way and also will go through with you have to deter Wasps from your property in the future.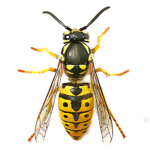 Pest Control Bedfordshire also have same day appointments and we have No Call-Out Charges!
Call Our Wasp Nest Removal Team Today for a Wasp nest Removal Quote and Costs at On: 07852 111437
Please Note: it is important that you do not go near a live wasp nest as Wasps swarm and if they feel threatened in any way they will sting too, this could be dangers so it is important that you leave it to the experts.
A wasp nest can contain up to 7,000 Wasps if not more, so it is a good idea not to get them angry. Please see link to the Guinness book of record holders for the largest Wasp Nest ever found in the UK in 2010. – Link Please- http://www.dailyecho.co.uk/news/8191662.Massive_wasp_nest_in_city_pub
If Wasps Feel Threatened they will sting  so for your safety Please call Wasp Nest removal Bedford On: 07852 111437 for the same day response to your home or business.
About Wasps
Wasps can be very annoying and aggravating especially in and around food or drink. Wasp will build their nest from late April in any crack or crevices as long as there is a void behind it. For Example: in the eaves of your house in a garden walls, trees, bushes, attic space or chimneys.
Wasps will continue to build their nest throughout the summer months and they can reach from 2,000 to 6,000 and more wasps in a single nest. At Wasp Nest Removal Bedford we use the latest methods to ensure all adult insects and their larva are destroyed. We can destroy wasp nests for all domestic properties, business premises, timber yards and all other outside work places.
Other services offered are : Wasp Nest Removal Control, Wasp Nest Removal, Wasp Nest Removal, Wasp Nest Exterminator, Wasp Nest Treatment, Wasp Nest Removal Treatment, Guaranteed Wasp Nest Removal Exterminator, Cheap Wasp Nest Removal, Cheap Wasp Nest Removal, Cheap Wasp Nest Removal Exterminator, Professional Wasp Nest Removal, Professional Wasp Nest Removal, Affordable Wasp Nest Removal, How to kill Wasp Nests, How to get rid of Wasp Nests, Wasp Nest Removal Quote, Wasp Nest Removal Costs, Treatments for Wasp Nest Removal. We also cater from Domestic and Commercial properties in St Neots